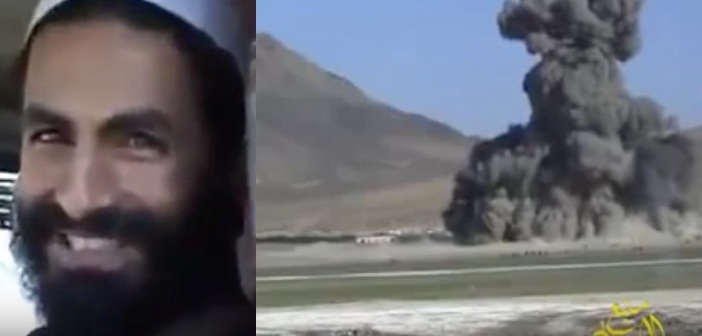 A parrot video posted yesterday is a parody of the suicide bombing shown below.
Yesterday's video brought about a burst of laughter due to the parrot's character. However, this video never makes us laugh.
I'm going to give a brief explanation of this video as shown below.
Film footage showing the full details of suicide bombing in Afghanistan *Viewer Warning
How do you feel about this video? As for me, I feel terribly painful. Some people consider this sort of action to be a foolish action of those brainwashed by terrorists. However, I perceive the action differently though I never accept war or terrorism.
It is because the soul of this young man still remains. As a matter of fact, he has a pure heart. Seeing the footage of this young man, you will find that he is so unbelievably peaceful and not hesitant to kill himself by suicide bombing. His smile is real.
I never accept terrorism. However, imagine what it would be like if this is not terrorism but resistance against an act of aggression by the U.S.? I showed in the article before this one how cruelly the U.S. treated Afghan people. I wonder if it is not allowed for the people to put up resistance to those who do violence.
I think that the wisest way is to expose the evil they did to the light of day and bring them to justice under the law. However, people like him who had been deprived of such means sacrificed their life to express their resistance. I am in no mood to blame them.
I do want that the world to be a normal world which requires no suicide bombing.