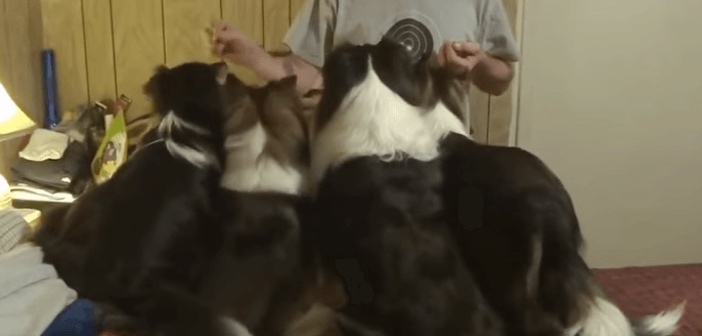 I wonder why I would get uncomfortable if an auntie living in Osaka did the same thing.
English translation of an excerpt from a Japanese article:
NEKO WAN!
– December 19, 2015 –
Dog Switches Places In Treat Line To Get Extra
3Cat lover nameless 2015/12/19 13:40 id:erC3rv0z0
*An auntie living in Osaka is inside this dog.
4Cat lover nameless 2015/12/19 14:55 id:erG0zKXQrT0
Wow, this is a thinking dog.
6Cat lover nameless 2015/12/19 15:54 id:n4.JZaB90
This dog is true to the reputation of having the best brain in the dog world which the Border Collie enjoys.
*Note – Aunties living in Osaka have a reputation for astuteness.