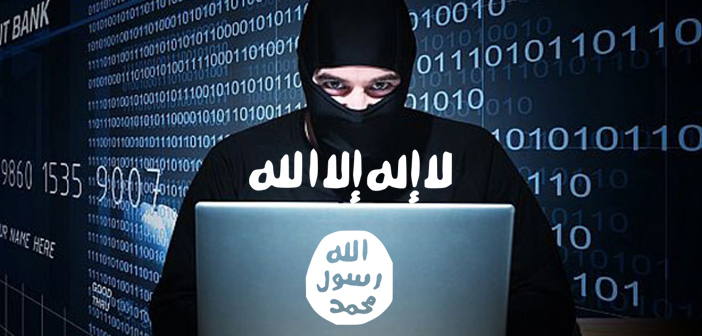 This is very important and shocking news. If you read the article carefully, you will see that Daeish (IS) tried to create the "situation more destructive than any nuclear war" by carrying out global-scale cyber-terror attacks. The article suggests that Hilary Clinton and Ashton Carter get involved in this event.
If so, President Putin supposedly confronted Obama with solid evidence of their involvement and gave a warning that Russia would not hesitate to stage a nuclear war against the U.S. if the U.S. government further defended those who try to engage in acts leading to global destruction.
According to the article, the Obama administration, which was offered decisive evidence, made a rapid change of its Middle East polity. And Saudi Arabia, which was unable to receive the support from the U.S., formed a nominal coalition by uniting 34 Muslim nations. This can explain about a series of information available so far.
Furthermore, this attack by Daeish was launched from servers and IP addresses owned by the British government and the IP addresses in question were sold to Saudi Arabia by the British government. Therefore, it is almost certain that the two countries got involved in the cyber-attack.
The world, which was on the verge of destruction once again, has been saved by Russia.
What is the decisive evidence obtained by Russia which the U.S. completely surrendered to?
Obama "Surrender" To Putin Throw US Media Into "Complete Meltdown"
By:
Sorcha Faal, and as reported to her Western Subscribers
A new report prepared by the Office of the President (
OP
) circulating in the Kremlin today states
that

the historic events of the past 72-hours occurring between the Federation and the United States

can be correctly characterized as a "complete surrender" by President Barack Obama to President Putin that has led to a "strategic withdrawal for reassessment" of American forces operating against Islamic State (
ISIS/ISIL/Daesh
) terrorists in the
Levant War Zone
—which, in turn, has led to the "complete meltdown" of the US media establishment, most particularly their "
Axis of Propaganda
" outlets The New York Times and the Washington Post,

whose lies

about this conflict

have now been exposed for the entire world to see

.
According to this report,

in a series of meetings held in Moscow with US Secretary of State John Kerry, Foreign Secretary Lavrov, and President Putin himself,

the Obama regime was put on "immediate notice" by the Federation that the United States "kiddy game" in Syria and Iraq was over and that the threat of nuclear warfare between America and Russia was "now on the table".
After presenting to Secretary Kerry the Federations entire portfolio of evidence regarding which nations, and intelligence services, were supporting the Islamic State
, this report continues, and

turning over to the Americans the secret emails of both former US Secretary of State Hillary Clinton and present US Defense Secretary Ash Carter

obtained by the Federal Security Service (
FSB
) from these two US officials
private unsecured emails
, the Obama regime immediately "surrendered" and announced the following historic moves towards what may be peace in this region: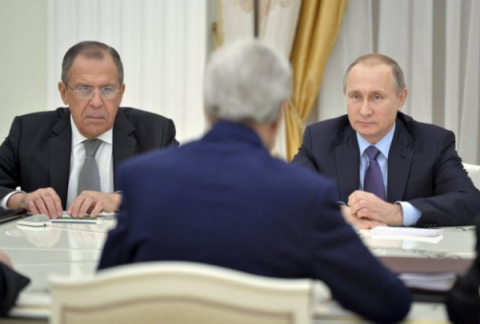 Foreign Minister Lavrov (left), US Secretary of State John Kerry (center) and President Putin (right) during final Moscow meeting 16 December 2015