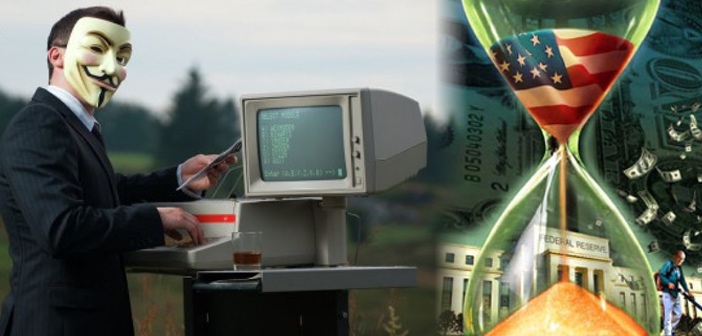 We can see it in the following article by Bloomberg that the U.S. intends to blame on Iraq and Russian hackers for its deceptive financial collapse in the near future.
The second article is related to the first article. We can see it in the article that the U.S. will make a transition to a new U.S. Republic government. According to the article, General Joseph Dunford will assume the post of interim president. I remember that General Ham was said to take the post a short while ago. I wonder what happened to him.
In the article I picked up on 14, Commander of the Marine Corps Dunford is with Mao's son who controls People's Liberation Army." Therefore, undoubtedly such situation is going on.
I don't trust Joseph Dunford. Like U.S. Secretary of Defense Ashton Carter, he belongs to a group of Pope Francis and I think he promotes their own agenda of NOW. However, the group is only slightly better than the NWO plotted by the Bush/Nazi camp. They seem to make a slight course correction from mass murder by FEMA after declaration of martial law.
According to Cobra, Pope Francis is the Archon of the Cabal and he is not a reptilian. In other words, he belongs to the elite of Darkness ranking higher than reptilians. I think this is the right information. I have thought highly of the pope because he comparatively cooperated with the Galactic Federation along with Queen Elizabeth. However, he does not seem to give up power after all. He will be eliminated some time.
English translation of the Japanese version of Sputnik – December 16, 2015 –
Bloomberg: It is likely that Iraq and Russian hackers will destroy U.S. financial system
in 2016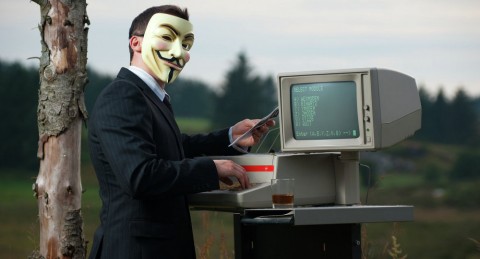 News agency Bloomberg has announced a list of "Black Swan Events" in 2016. It is a list of events which are highly likely to occur if specific scenario develops, though they are less likely to occur if the status quo is maintained.
Bloomberg points out the possibility that global financial system will be driven into total chaos
in association with

intensified activities of Iran and Russian hackers

. A possible reason for attack by hackers is U.S. sanctions against Russia and Iran.
Bloomberg considers that Iran hackers will attack the U.S. financial system under fixed conditions and Russian hackers may make good use of the opportunity to withdraw funds by manipulating transactions in various markets.
If this happens, the stock market will be destroyed, the credit market will be frozen, and the Federal Reserve Board (FRB) will refuse to raise key interest rates.
Global Currency Reset (GCR) Update – New ZAP, DEEPSOURCE SOURCE, &MORE
IN SIGNIFICANT NEWS, I GOT THE REPORTS BACK THAT THEY ARE DOING THEIR HARDEST
TO GET SOME OF THE HISTORIC BOND TRANSACTIONS UNDERWAY AND PAYING THIS WEEK
–

THIS IS ABSOLUTELY WONDERFUL NEWS AND MEANS THE FUNDS WILL FLOW ON A GLOBAL LEVEL BEFORE CHRISTMAS –

REGARDLESS, OUR FUNDS FROM THE TRUST WILL BE SENT STARTING WEDNESDAY(ISH) ACCORDING TO THE CALL I GOT AN HOUR AGO –

LOOKS LIKE WE WILL INDEED HAVE A REASONABLE CHRISTMAS TIME –

THE BIG STUFF IS TO COME JUST BEFORE CHRISTMAS – GOD BLESS – LOVE AND LIGHT – IN OUR SERVICE – ZAP


http://operationdisclosure.blogspot.com/2015/12/significant-news-from-zappoofness.html
RV Update – Sunday, December 13, 2015 at 6:00 EST
Multiple confirmed reports are that 800#s are to be released between early this morning Sunday though the early part of next week. The powers that be won't give even the banks hard dates and times for security reasons, just a window.


The new US Republic government has been restored (circa 1871) and released back into American hands by the benevolent Chinese Elders.
Public announcements are forthcoming regarding both matters in 2016.


Republic interim President General Joseph Dunford
(
https://en.m.wikipedia.org/wiki/Joseph_Dunford
)
is anticipating some chaos
and thus
has the military prepared
for
steady, patient and
measured responses
.

There's really nothing to be anxious or worried about. We are there, we are here and we are now ... all of us worldwide will go at the exact same time. Safely and divinely. So be it."

Thank you.
SITREP (Situation Report)
12-14-15
4:38 AM ET



Deep Source (Resistance):

"Full disclosure and announcements to begin in 2016."