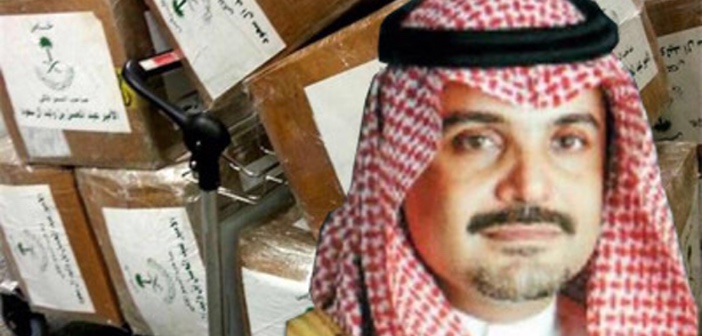 A Saudi prince was reportedly arrested for drug smuggling. According to the second article, "the drug is used for ISIS fighters to stay alert on the battlefield" and the sales revenues of the drug helps fund the terrorist regime's entire operation." It can be said that this incident has become an additional cause of driving Saudi Arabia into a corner.
By the way, these villains have finally been judged by deities today. Those who commit such wrongdoings and fools who ignore warnings or will of deities have been judged on a global scale concurrently. They have developed depression. They are unlikely to be cured because of divine judgment. From now, negative life energy will be showered on them, depending on how much they committed a wrongdoing. Therefore, they will get into a vicious circle of committing repeated wrongdoings all the more because they suffer a lot. One can tell who villains are.
Humanity has been polarized between the good and the bad. I gave a warning that the bad would become zombies. Judgment came earlier than expected. If they repeatedly commit wrongdoings, they will have to pay a price not only spiritually or mentally but also bad karma will be transformed into reality: for example, they may have an accident, suffer from a serious disease, get caught in a disaster, or die in the worst case.
Deities call on humanity to live by observing yogic ethical rules Yama (things you should not do) and Niyama (things youshould do positively). Specifically, deities call on humanity to eliminate war from Earth, to completely abolish nuclear power including nuclear plants from earth and not to contaminate the global environment. Putting it simply, they call on humanity to live in harmony with beautiful earth. If not doing their will, humanity would ultimately be destroyed.
I just convey the resolutions of deities and how divine judgment is carried out. However, fools have no trust in my words after all.
English translation of the Japanese version of Sputnik – October 26, 2015 –
Saudi Prince Arrested for Possessing Two Tons of Drugs at Beirut Airport
Saudi Prince
Abdel Mohsen Bin Walid Bin Abdhulaziz

was arrested for allegedly possessing drugs in Lebanon

. Iran's Press TV reported.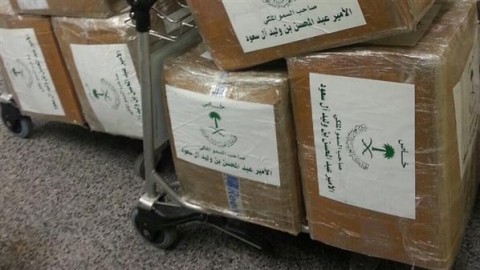 Iran@Iran
#Lebanon arrests, interrogates#Saudi prince for carrying #drugs
11:15PM – 26 Oct 2015 tweet
-----
It occurred at the Raik nariri International Airport in Beirut.

The prince possessed two tons of synthetic narcotics Captagon

, which was packed into

24 bags and eight suitcases

. According to the police, it was the largest smuggling operation since the opening of the airport.
The Saudi prince was arrested along with four other individuals. They were chargted with attempting to smuggle drugs on their private jet to Saudi Arabia.
Saudi Prince Arrested for Possessing Large Quantities of Drugs
In what is being hailed as the "largest-ever smuggling operation uncovered

at

Beirut's Rafik Hariri International Airport

,"

two tons of drugs were seized

by authorities

off a private jet

.
Among the five Saudi nationals

detained for questioning

in connection to the drugs was

Saudi prince

Abdel Mohsen Bin Walid Bin Abdulaziz, member of the Saudi royal family.
Charges involve the smuggling of two tons of Captagon aka Fenethylline pills (amphetamine) and some cocaine to the Saudi capital of Riyadh, according to NBC New York.
These are not big pills. Can you imagine how many it would take to make up a two ton batch?
The bust comes on the heels of
an open letter reportedly written by an unnamed Saud family prince
who claimed

eight out of the 12

surviving

sons

are in support of a coup against King Salman

.
Be that as it may,

it was

also recently

reported

that

Captagon is
the "drug of choice" for ISIS
fighters to stay alert on the battlefield
, NOT TO MENTION oh by the way

the sales revenue

of the drug helps

fund the terrorist regime's entire operation

:
While cheap to make, it has a street value of $20 (£12.90) and revenues from its sale reaches into the millions of dollars – part of which is believed to be used by the Islamic State and other militia groups in Syria to buy weapons.
Two tons of drugs
seized

in connection with the Saudi royals worth millions in revenue which is not only ISIS' drug of choice but

the smuggling and sale of which is believed to help fund ISIS as well

?