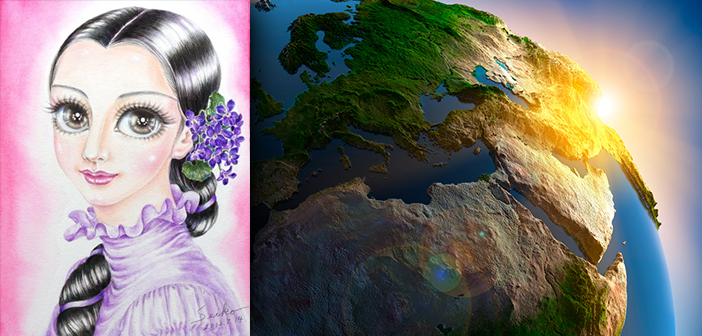 Message from Sumiwataru-takakihoshino-himemiko 31 Progress of Reformation on Earth Accelerated by Extinction of Conspiracy
Those directly involved in the conspiracy have been arrested and executed. The aftermath of it still continues and today, hundreds of deities concerned have disappeared. I have briefly told you the whole picture of the coup plot. I'm going to give a slightly more detailed explanation of the situation, including what had happened subsequently.
Since those involved this coup plot have been destroyed or executed, I suppose that smooth changes on the earth will be made. Signs of such changes are being seen in the form of news on the earth. Therefore, the worst situation, which has been considered to be inevitable, can be alleviated.
Message from Sumiwataru-takakihoshino-himemiko 31
<Communicator: Seiko Nakanishi>
<Communication date: June 13, 2015>
We are approaching the final stage.
The whole picture of a series of coups has been revealed and we have achieved victory in everything. Although progress to reformation on the earth has been inhibited, we will be able to proceed with a plan of such reformation smoothly.
In time of disclosing the conspiracy of deities covering higher systems which has secretly been going on, search has been made with utmost caution and prudence.
Luckily, we have successfully reached this stage without their knowing it until the last minute. We feel grateful for it and it brings us a great joy.
In facing repeated unimaginably severe attacks from deities, Mr. Masatoshi Takeshita has achieved total victory with unmatched wisdom and power. This strongly motivates and encourages us to take action to carry out reformation in the future.
Thanks to removal of numerous conspiracies, problems of the earth will emerge more clearly and then such problems will move toward solution in a smooth manner.
It appears that now is the time for you, people of the earth to be patient.
However, since a deeply-rooted wide-range conspiracy with deities of outer space as the mastermind has been removed, I hope that you will deepen your conviction about the bright future of the earth, which will help encourage you to maintain a positive viewpoint.
The above is a message from the goddess.