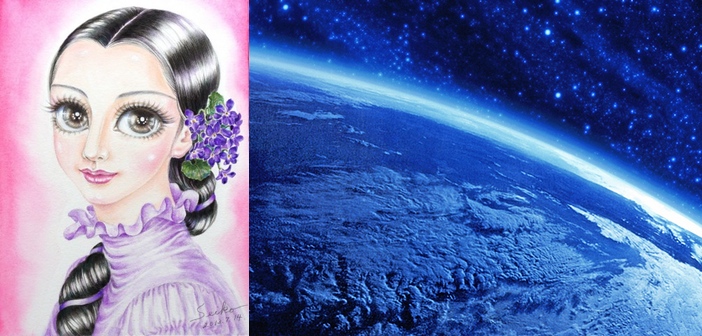 Message from Sumiwataru-takakihoshino-himemiko 19 - Rising vibration of earth and polarized human society
Read this message, you will see that the reformation in the heavenly world has been almost finished. Since deities who took advantage of the confusion on the earth to do wrong have been wiped out, it will be possible to address specific problems individually in the reformation on the earth.
A great deal of energy has been used in an attempt not to cause World war III so far. I think it is possible to respond to more specific issues such as nuclear power, construction of a new base in Nobeko, TPP and Monsanto, more quickly
Masatoshi Takeshita
March 22, 2015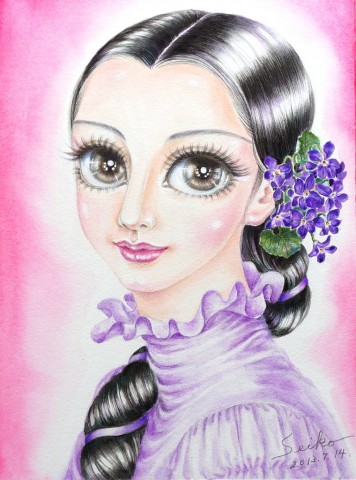 Message from Sumiwataru-takakihoshino-himemiko 19
<Communicator: Seiko Nakanishi>
<Communication date: March 21, 2015>
"I see the very beautiful earth.
It is covered with transparent air like clear sky, and it shines beautifully and gives off splendid blue light like a sapphire or lapis lazuli.
The reformation and purification in the heavenly world has been carried out smoothly for the last few years.
As the result of a large-scale cleaning up, most of evil elements have been eliminated and the heavenly world filled with joy has become a place fit to be called "paradise."
Many deities are singing a song of joy together with all living beings.
Earth's vibration has reached the level of perfection now.
The earth will continue raising its vibration little by little.
As a result, you will see extreme situations in human society.
Some people will live a positive and constructive life in tune with higher vibrations. On the other hand, it is predicted that more and more people will take a suicidal and destructive action because they cannot endure higher vibrations.
You will see many violence cases, crimes and aberrational mysterious events as temporary phenomena. However, you will be able to remain calm at any time by understanding the reason why such things happen.
Please keep an eye on yourself every day and live carefully not to get swallowed by waves of feelings.
You will see more and more situations and incidents which make you nervous occur. However, strengthen your affirmative viewpoint, thinking it is the sign that the reformation on the earth is moving on. It is the way of living in harmony with the vibration of the earth.
Please remember that your inner state and your way of living will decide the future direction of the earth.
It does not matter whether you are in the majority or in the minority.
Your clean, pure, warm and higher vibrations, even if you are in the minority, have sufficient power to cause miracles to happen.
Please always pray for quick arrival of peace and safety to the earth, maintaining such vibrations.
Never fail to do your best and please walk carefully and wisely.
Please keep the light of hope for bright future.