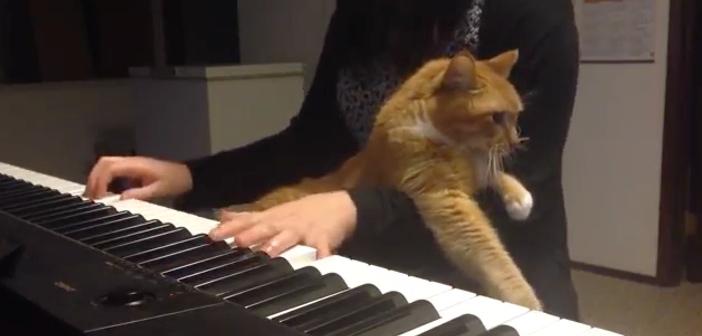 image: Source
"I'll train you to improve your piano skill!" Cat intrudes during enthusiastic performance of owner.
This video shows the world that NWO (*Neko Word Order) will lead to.
(Note) *Neko means a cat in Japanese.
English translation of the excerpt of a Japanese article Zaiga – December 9, 2014 –
A female owner is playing the piano with heart and soul. A cat desperately clings to her left arm and gives her a relentless training. The cat enjoys her hand-arm vibration like an electric massager. The cat is the very ruler of the world.