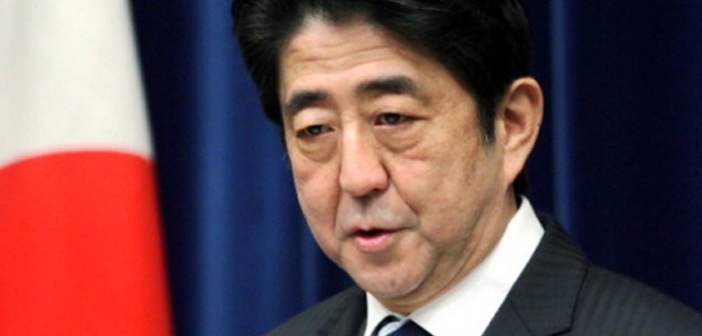 Splendid achievements of Abnomics=fraudmics=Jewmics: Are they all?
It is an easy-to-understand article. Those who still support Abepyon even now have been found to be a small number of winners or perverted people.
Splendid achievements of Abnomics=fraudmics=Jewmics: Are they all?
Consumer tax hike from 5% to 8% and 10%
Income tax hike
Inhabitant tax hike
Inheritance tax hike
0.7 percent decrease in national pension premium
Rise in national pension premium
Increase in the elderly's burden of medical costs
Increase in medical service fee
Increase in the elderly's premium for national health insurance
Increase in nursing-care insurance premium for those between 40 and 64 years of age
Decrease in child-care allowance
Petroleum and coal tax hike, and \5 increase per litter in gasoline cost
Massive hike in electric bill
Massive hike in highway tolls & decrease in discount amount when ETC (electronic toll collection) card is used
Discontinuation of 8% reduction in public servants' salaries
11.3% hike in public servants' bonuses
Increase in public assistance allowance
Increase in light vehicle tax from \7,200 to\10,800
Abolition of tax deduction for spouse
5% increase in tobacco tax
Increase in rate of taxation on dividend or sale of financial resources subject to decreased corporate tax
Cost of first consultation: \10,000
Property tax hike
Discontinuation of 20% reduction in lawmakers' expenditure
Legalization of zero overtime money
Quotation from kokomadekaite iinkai blog
Sinzo Abe to Earn His Place in History as Fake Prime Minister Who Created an Opportunity for Rebirth of Japan
Seeing a list of his accomplishments, we want to add one more thing – 10% of consumption tax.
Any fool would realize the maladministration of fake Prime Minister Abe.
The following is the achievements of fake Prime Minister Abe. Extremely awesome!
| | |
| --- | --- |
| Decline rate in GDP | Worst one among successive prime ministers |
| Number of suicides | ditto |
| Increase in unemployment rate | ditto |
| Number of bankruptcies | ditto |
| Number of personal bankruptcies | ditto |
| Number of applicants for | ditto |
| public assistance | |
| Tax revenue decrease | ditto |
| Rate of increase in deficit-covering | ditto |
| government bonds | |
| Downgrade of Japanese | ditto |
| government bonds | |
| Bad loan increase | ditto |
| Loss in gross national wealth | ditto |
| Rate of decline in land prices | ditto |
| Fall of stock prices | ditto |
| Hike in the self-pay ratio of | ditto |
| Medical expenses | |
| Reduction rate in pension payment | ditto |
| Amount in arrears of pension | ditto |
| insurance premium | |
| Unrecoverable amount for | ditto |
| pension housing loan | |
| Crime rate increase | ditto |
| Poverty rate | Joined 5worst countries |
| Average salaries for the | decrease for 7 years in a row |
| private sector | |
| Birth rate | Worst in Japan's history |
| Crime clearance rate | Worst after the war |
| Income gap | Worst after the war |
| Percentage of high school graduates | Worst after the war |
| who found work | |
Quotation from K-bi neesan's blog