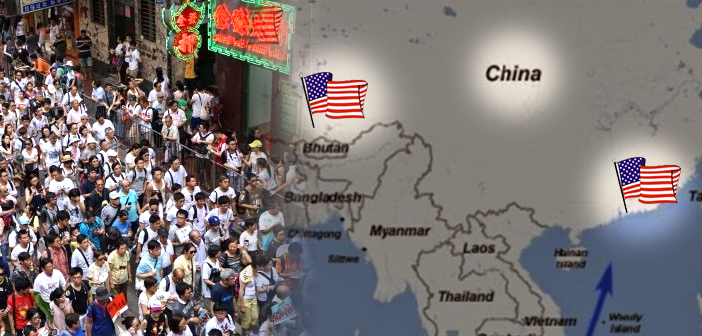 Terrorism and Turmoil: US Containment of China
- US Always Exist Behind Demonstration in Hong Kong, Tibbet Issue and Uyghur Issue -
I wonder how many people understand the facts written in this article. Even Mr. Ryusaku Tanaka, a Japanese competent journalist, has published wrong articles in terms of the viewpoint of the international situations. It is the same case with many students of good will in Honk Kong. They have taken part in the traitors' action of the leadership of the demonstration without knowing what is actually happening because they are blinded by cause of democracy or freedom of speech.
I have always explained that the issue of the Xinijang Uighur Autonomous Region is also maneuvered by US as part of strategy to contain and divide China.

Finally this article has shown what exactly it is.
At a time in the past I was asked a question about why I didn't cover the Tibet issue or the Uighur tissue.

I have made a comment from my viewpoint that it is plain fact that the U.S. is behind both issues and decent Chinese Communist Party leadership including Mr. Hu Jintao and Mr. Xi Jinping have been fiercely fighting back against it.
I didn't cover these issues at that time for two reasons: they were not such important issues that would be likely to lead to a World War III and I didn't find any specific articles which supported my assertion.

However, I believe that various information I have introduced on this blog will help you understand that my assertion is right.
Terrorism and Turmoil: US Containment of China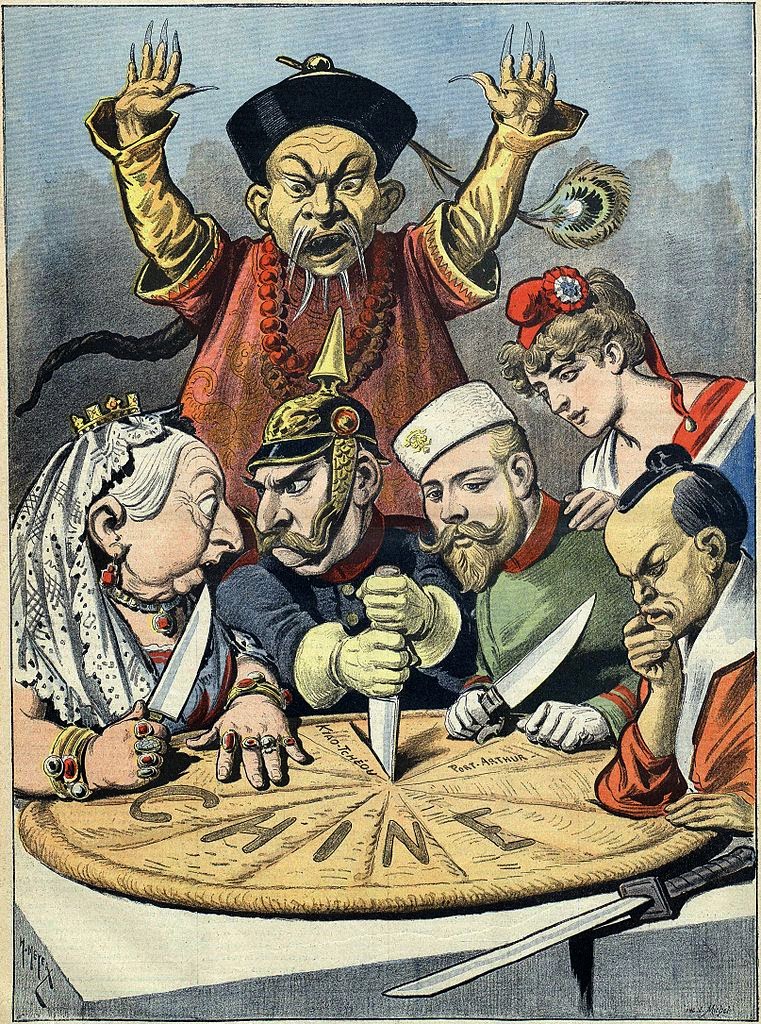 October 2, 2014
(Tony Cartalucci - LD) -
With Hong Kong's "Occupy Central"
fully exposed as US-backed sedition
, readers should be aware that this latest turmoil is but one part of a greater ongoing campaign by the United States to contain and co-opt the nation of China.
This proxy war has manifested itself in the form of the so-called "Arab Spring" where Chinese interests have suffered in nations like Libya that have been reduced to chaos by US-backed subversion and even direct military intervention.
Sudan also serves as a proxy battleground
where the West is using chaos to push Chinese interests off the continent of Africa.
Within China itself,
the US wields terrorism as a means to destabilize and divide Chinese society
in an attempt to make the vast territory of China ungovernable.
In the nation's western province of Xianjiang,
the United States fully backs violent separatists
.
Indeed
, first and foremost in
backing the Xinjiang Uyghur separatists is the United States through the US State Department's National Endowment for Democracy (NED)
. For China, the Western region referred to as "Xinjiang/East Turkistan"
has its own webpage on NED's site
covering
the various fronts funded by the US
which include:
International Uyghur Human Rights and Democracy Foundation
$187,918
To advance the human rights of ethnic Uyghur women and children. The Foundation will maintain an English- and Uyghur-language website and advocate on the human rights situation of Uyghur women and children.
International Uyghur PEN Club
$45,000
To promote freedom of expression for Uyghurs. The International Uyghur PEN Club will maintain a website providing information about banned writings and the work and status of persecuted poets, historians, journalists, and others. Uyghur PEN will also conduct international advocacy campaigns on behalf of imprisoned writers.
Uyghur American Association
$280,000
To raise awareness of Uyghur human rights issues. UAA's Uyghur Human Rights Project will research, document, and bring to international attention, independent and accurate information about human rights violations affecting the Turkic populations of the Xinjiang Uyghur Autonomous Region.
World Uyghur Congress
$185,000
To enhance the ability of Uyghur prodemocracy groups and leaders to implement effective human rights and democracy campaigns. The World Uyghur Congress will organize a conference for pro-democracy Uyghur groups and leaders on interethnic issues and conduct advocacy work on Uyghur human rights.
All of these NED-funded organizations openly advocate separatism from China
, not even recognizing China's authority over the region to begin with – referring to it instead as "Chinese occupation."
From full-blown proxy wars in the 1960's spanning Southeast Asia,
to the US-engineered "Arab Spring" in 2011
, to
terrorism in Xinjiang and turmoil in Hong Kong today - what is taking place is not a battle for "democracy" or "freedom of expression," but an existential battle for China's sovereignty.
For whatever problems the Chinese people have with their government, it is their problem and theirs alone to solve in their own way. Using the promotion of "democracy" as cover,
the US would continue its attempts to
infect China
with US-backed institutions and policies,
subvert, co-opt, or
overthrow the political order in Beijing
, and
establish
upon
its ashes
its own neo-colonial order
serving solely Wall Street and Washington's interests - not those of the Chinese people.
For the mobs of "Occupy Central," many have good intentions, but the leadership is knowingly
in league with foreign interests seeking to subvert, divide, and destroy the Chinese people
- not unlike what China had suffered at the hands of European powers in the 1800's to early 1900's.