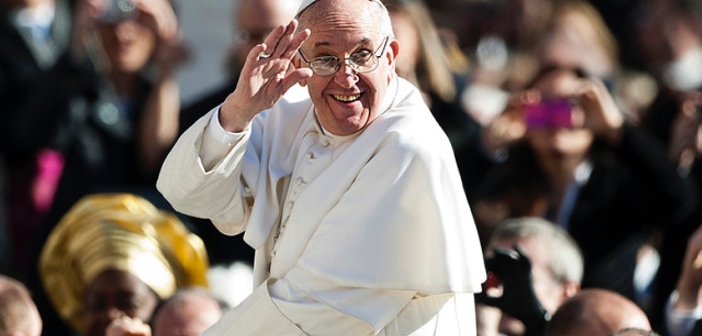 image:
mybigappleny.com
Italian newspaper reports of Pope sending personal letter to Chinese President
– To invite him to Vatican?
From a common sense point of view, Vatican's correspondence sounds extraordinary.

As shown in the article below, the sexual abuse scandal has inflicted significant damage on Vatican.

If the drug-trafficking scandal comes to the surface, which I picked up on September 17, it would deliver a final blow to it.

As the article says, Pope Francis shows cooperative attitude to the Nathaniel camp and supports polycentrism led by BRICS.
Vatican wants to cover up the scandal over drug trafficking by all means because it would come under massive attack from the West.

On the other hand, the headquarters of drug money laundering is the Hongkong and Shanghai Banking Corporation Limited.

So I suppose that Vatican tries to ask Mr. Xi Jinping to give them a little leeway.
The Chinese government has also the Uighur and Tibet issues and organ trafficking through crackdown on Falun Gong practitioners could be fatal to the government.

I suppose that both of them probably share the common factor which enables them to do a deal with each other.
However, it appears that both Mr. Xi Jinping and Pope Francis never think their systems will last.

Pope Francis, in particular, seems to know when he will die and he wants to finish his life, saving his face to the end.
Italian newspaper reports of Pope sending personal letter to Chinese President = To invited him Vatican?
A Italian major newspaper, Corriere della Sera, reported on 21 that

Pope Francis has sent

via unofficial route

a personal letter of "invitation to Vatican", to President Xi Jinping

of China, which Vatican has no diplomatic relations with.
According to the newspaper, the pope consulted with Cardinal Secretary of State Pietro Parolin on September 3.

The pope sent a personal letter by two Argentines, his fellow countrymen, through whom the letter was delivered to a Chinese diplomat.
The pope is said to

convey the message: "I'd like to contribute to policymaking in polycentric world in order to create a better mechanism which will realize social justice.

"

It appears that under the non-European pope,

Vatican has indicated its attitude breaking away from the conventional "European centralism

."
Outbreak of new scandal over child sexual abuse in Vatican
Former Vatican Ambassador to the Dominican Republic Josef Wesolowski has been arrested on charges of child sexual abuse.
According to BBC, the former ambassador is now under house arrest.
Former Ambassador Wesolowski got convicted on charges of child sexual abuse in 2013, too.

He has been deprived of priestly status by the Vatican Special Committee this year.