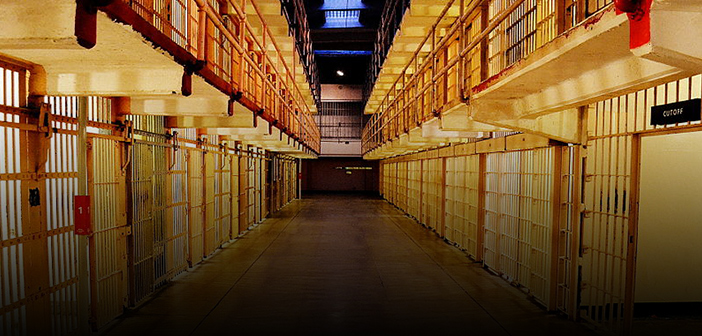 image:
Wikimedia
Reformation of Heavenly World 12 – Scandals of High-Ranking Deities And Their Fall
As reported in the last post, Light of Daiuchugentaishin was showered on February 15, 2009.

This light exposed scandals.

In this post, I'll report on the scandals of those in higher positions in the heavenly world.
Reformation of Heavenly World 12
February 26, 2009

Light of Oomikadonoou
March 2, 2009

Kukurihime got divorced.
On February 15, 2009, Light of Daiuchugentaishin, Great Emperor of the12th System, was showered and pillars of light were built in the Hidakami holy places located in all points of
north, south, east and west.

Japan has five places called Hidakami: Nasu-chausudake in the center, Kurikomayama (Miyagi Pref.) in east, Takahirayama (Miyazaki Pref.) in west, Misen (Nara Pref.) in south and Asahidake (Hokkaido) in north.
On February 26, Light of Oomikadonoou, Heavenly Emperor of the 12th System, was showered and a pillar of light was built in the central Hidakami.
Oomikadonoou and Kagayakiureshikiookihime, are parents of my wife, Utsurimasuakakihime (Vision Serena saw), who have descended from the 12th System.
The administrative policy in the new system was to give important posts to "those who are pure-hearted and virtuous and have higher vibrations."

An unbelievable fact was disclosed when Light was showered on February 15, though it had been expected.

A certain deity enshrined in Isonokami Shrine had his younger sister marry a deity descending from an upper System and had the deity raise his virtues and vibrations in return to stay in a higher position.

It is outright bribery and unforgivable act.

Upon disclosure of this fact, the deities involved were punished and the deity descending from an upper System was deported to his System.
And yet, subsequently many incidents were brought to light; quite a few male deities who descended from the 5th System were found to have committed the same sin and they were punished in the same manner as the above deities.
In the meantime, there was another incident in which Umashiookimi descending from the 5th Creator Deity of Love System had fallen.

It was found that he had made Wakaukanomenomikoto, who was introduced in the last post "Reformation of Heavenly World 11," his mistress and then he had treated her with favoritism.

Although he was immediately sent to prison, he tried to maneuver to dodge punishment.

On the other hand, during meditating I saw something very queer in a vision, which was apparently inside a room of Umashiookimi; I found a pistol-shaped apparatus.

Although I was not sure for what purpose it would be used for a while, I suddenly found that it was an assistive device for him to inject drug with.

Surprisingly, this man was a drug addict.
I was shocked to learn that there existed drugs in the highest system, 5th Creator Deity of Love System.

Finally, these facts were reported to Uruufutsuumi and the two deities got divorced.

The two deities were sent to their former System and on March 16 Utsushimifuruumiya and Umuumihikarinohimemiko descended to replace them.
I think the incident was a good chance to reveal the true nature of Umashiookimi.

This is because Uruufutsuumi would have likely been adversely affected sooner or later if she had continued to be married with such a low-level man without knowing his true character.
Even though Umashiookimi was sent to prison in the former System, he was such an ill-natured and persistent man that he repeatedly appeared in front of Uruufutsuumi to press her to come back to him.

Every time she refused him, he attacked her and as a result he fell to Mugenjigoku, or hell of incessant suffering.

I wrote in my diary on March 21 as follows:
At 17:40 Umashiookimi tagged around with Uruufutsuumi. At 17:55 Umashiookimi fell to Mugenjigoku in the mental plane.
After he repeated such thing at least three times, he finally gave up Uruufutsuumi.
The following is written in my diary on March 23.
Around 16:30 Uruufutsuumi showed up and said to me: "I am sorry this happened."
This is all I wrote in my diary.

I remember having said to her "Don't worry.

That's just as well; it was a cleaning of the heavenly world."
Well, let's get back to an earlier date.

I noted the following in the diary on February 28.
Saw a vision of a goddess who was raped by Yasokine. A goddess with long curly hair was shouting "Kill me!"
Subsequently I saw a queer vision and found the true nature of Yasokine.

He was perverted and loved collecting women.

Such fact was known to his wife, Kukurihime and she divorced Yasokine.
What I have told you so far in this post is only part of the note in my diary.

I dare not to mention the names of some deities because they still have souls and have fallen to lower Systems or wholeheartedly repent and, I believe, will not commit such a sin any more.
I am not sure what images of deities you, readers of "a series of Reformation of Heavenly World", have, but to varying degrees, there is no big difference in incidents between the heavenly world and earth.

Such mean-spirited deities that are not worthy of being called "deities" have assumed key posts in the heavenly world.

We see such distortion and contradiction reflected on the material world of Earth.

It is safe to say that confusion on earth is reflection of that in spiritual world.

This is why we have to correct spiritual world first.