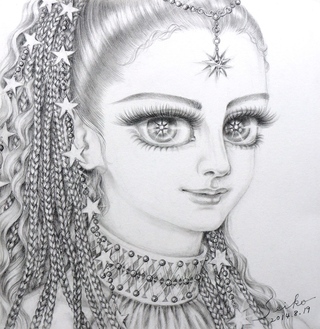 "I would be happy if your great compassion for the afflicted areas becomes one with our payer and we could help encourage your reconstruction efforts.
Please do whatever you can do in your own way.
Now, we, eight of Polaris and seven stars in the Big Dipper, are sending Light to the afflicted areas.
We devote as much time as possible every day.
If you would give prayer, we could send much powerful Light.
We deeply appreciate your cooperation.
<To readers who sent comments>
Reading comments, I have learned that some of readers live in the neighborhood of the afflicted areas.
Although I have never met them, I share something like solidarity with them, through this incident.
As a matter of fact, I also live in an area where an evacuation advisory has been issued and it takes only five or six minutes by car to go to the most heavily afflicted area.
Helicopters routinely fly over the neighborhood with big sound from early morning till after dark, which cause the atmosphere to vibrate.
In a time like this, I had finished drawing the illustration of the last goddess of seven stars in the Big Dipper and learned, as shown in this message, that all of eight goddesses including the goddess of Polaris are sending Light for the afflicted areas.
It is a great comfort for me to realize that all thoughts of us are sure to connect to the heavenly world through consciousness and have a strong effect, though invisible, on it.
"Thank you for your always encouraging me with comments.