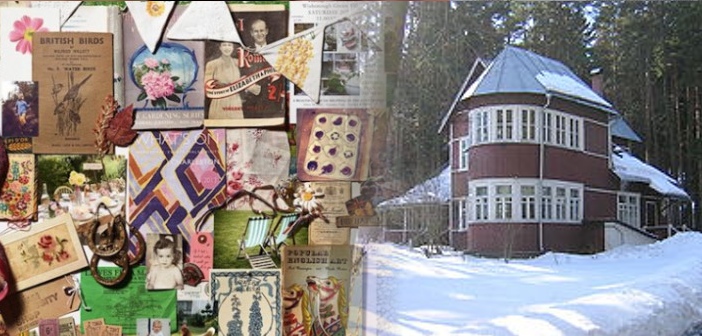 New Celebrity's Way of Life Is Rural Life [HUFFPOST]
I have recommended for years that you take in a lifestyle of *Dacha just in case of a future global confusion.

Needless to say, if possible, rural life is better for one who has no problem at work.

A problematic point in rural life is work.

However, it is difficult to live a decent life in the city now because an increase in employment of temporary workers has resulted in lower wages.

In contrast, some people are coming into the country from the city with the aim of living an affluent life by making creative efforts, though they have a low income.

I think that it is much better to live in the city where you cannot find how to make good use of much money you gain.

However, minimum income is dispensable to live a life in a humane manner.

To this end, social justice such as decentralization of power, fair distribution of wealth and fair payment of wages in proportion to working hours has to be enforced.

If not, it would be impossible to realize a humane, affluent life.
From this point of view, rural life of so-called celebrities, which is introduced in the article, makes me feel uncomfortable.

If feel that these types of people seem to mistakenly perceive a happy life, which is a legitimate human right, as something like fashion.

Arrogance of this writer makes me disgusted.
(Note) *Dacha is a small Russian cottage house in the countryside used especially in the summer.
English translation of an excerpt from a Japanese article: HUFFPOST JAPAN – May 24, 2014-
New Celebrity's Way of Life Is Rural Life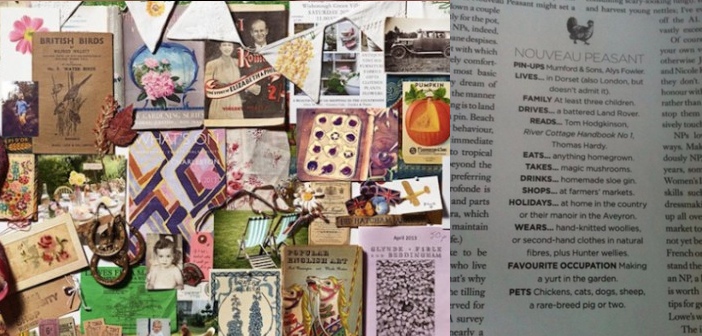 A new type of celebrity
lives in the country

(or in London on weekdays and in the country on the weekend), takes care of an old farm house, has secondhand furnishings gotten from a parent or purchased at a flea market, drives a beater Land Rover, has lots of kids (at least 3),

grow organic vegetables in home garden, has a hobby of home baking, wears an organic cotton-made dress

and Hunter boots.
They cite Jamie Oilver (*1) or Savannah Miller (*2) as an example of new type of celebrity, and they call

this lifestyle the younger generation yarn for "Nouveau Peasant" ("New farmer" in French)

.
*1 --- He is a celebrity chef everybody knows (Official site: http://www.jamieoliver.com/about/jamie-oliver-biog).

His parents ran a pub, got familiar with cooking, and became explosively popular in a TV program "Naked Chef" he appeared when he was 23.

He is a household idol due to his naughty and cute character.

He is also devoting himself to charities like revolution of school catering ("Jamie Oliver's Food Revolution").

He lives with his wife and four children in Essex.
*2 --- She is an elder sister of an actress Sienna Miller, and a fashion designer (Her brand –Twenty8Twelve: http://www.twenty8twelve.com/).

She spends three days a week in London and four days a week in her country house with her husband and three children.
Don't say that such lifestyle is just a fad.

I posted blog entry entitled "Post-consumerand Omotenashi (hospitality)" in 2011.

These celebrities are not fascinated by "material things" which are sold in the times when anything is available, instead hand-made, organic, ecological story, and experience over material things are the key words.

I think this concept is shared in common in advanced countries.
Especially the U.S. and Britain experienced "Bling" times when 2007 was at the peak of housing bubble, which is still vivid in their memory.

Therefore, this trend might be "new" to them.
Leaving aside home garden and Hunter boots, I find it very interesting "to have lots of children."

In the past the poor had lots of children, but recently anybody cannot give birth to children without economic resources.