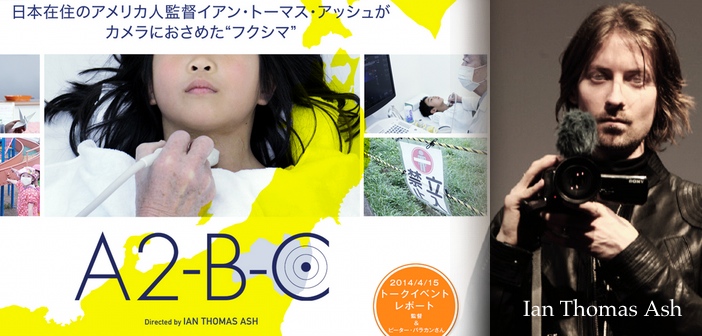 Documentary Film "A2-B-C": What is happening to Children living in FUKUSHIMA?
Reading the *director's profile in Japanese website, I have felt that he has a dominating presence as if he were an alien."

Probably, he has incarnated to Earth from the 5th planet of Wolf 359 in the constellation of Leo.

Although he has lost his memory of the planet he comes from, he might remember it when his comrades come to get him in the near future.

Brothers of the Galactic Federation stay close by us like this.
(Note) *Introduction of Director
He comes from New York, U.S.A.
The first documentary film he made "the ballad of Vicki and jake) (2006) won the prize for the best film in the documentary film festival Nyon Vision du Reel held in Switzerland.
He has been living in Japan for 13 years since his first visit to Japan as an English teacher in 2000.
He filmed a documentary "in the Graey Zone" (2012), in which he covered the life of people who have been living in the vicinity of the evacuation zone in Fukushima Prefecture since the Fukushima Daiichi Nuclear Power Plant accident.

The film won the New Director Award and the People's Choice Award in the Rhode Island International Film Festival.
This film, which covers children in Fukushima, has also been widely acclaimed around the world.
His newest film "- 1287" (2014), which documents the final days of the life of his friend suffering from cancer, is waiting to be released.
Synopsis:

Many of children in Fukushima were not allowed to be evacuated after the meltdowns.

The number of children in Fukushima with cysts and lumps is increasing.

What does it mean for their future?