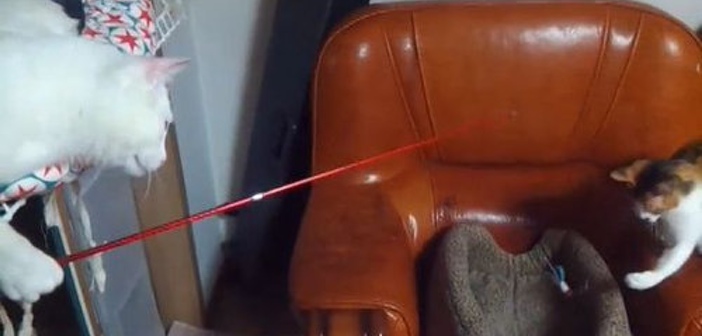 "A cat is hooking a cat? It's a likely story, but it's a real story!" (Video)
As seen in the mass media, human intelligence has apparently deteriorated.

However, the intelligence of animals such as dogs and cats appears to have definitely advanced.

Watching this video, you will be convinced of it.
Excerpt from a Japanese article: Raba Q – April 20, 2014 –
"A cat is hooking a cat?

It's a likely story, but it's a real story!"