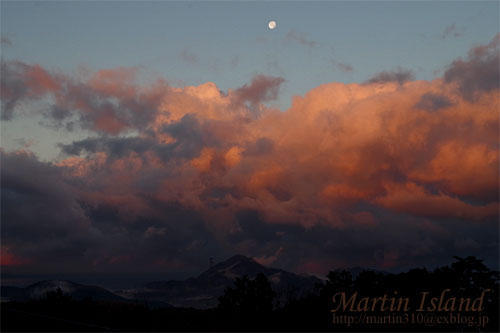 - Introduction of an article where an exact turning point in Earth
is caught with excellent sensitivity and described poetically –
Explanation about Official Name of "Uchunoyorokobi-sama (or Joy of Space-sama)" and Correspondence from her
I introduced a correspondence between Uchunoyorokobi-sama and Mrs. Seiko Nakanishi was introduced in an article yesterday.

After reading my comment, Mrs. Nakanishi got his official name.

I'd like to let you know it.
Yesterday's correspondence is from "Kumotakakusobiyuru-mikoto-sama."

Although I revealed that he is 793 D being, he said everything is exactly right.
To put the correspondence once again, reportedly Earth is shining like a jewel and has joined as member of space.

As I had conveyed, Earth ascended from 3D to 4D on January 1 at 1:00 p.m. (Japan Time).

Earth is now in 4D on the current physical dimension.
I have always paid attention to the writer of this article with excellent sensitivity.

I conveyed that human Mayavirupa was purified by Light showered at noon on December 24 last year and those who failed to receive Light and were wicked natured had their Mayavirupa destroyed.

Dark ones had exercised negative influences on humanity by using imaginative power of Mayavirupa.

However, they were unable to use it.

Ascension made humanity completely divided into Light and Dark after New Year's Day.

For this reason, any negative influences do not work on Earth which has completed ascension.
I don't think that this writer has got my information.

He has caught an exact turning point with his own keen sensitivity.

This photo was taken at dawn of December 25 last year.

I think he has sensed an exact meaning of this sign of the sky.

I wrote a comment in an article of January 13: "At present deities have contained every act of Dark ones, including dimensions of subtle energies.

This is why conversely such techniques are disclosed to people."

This writer describes almost similar things in a splendidly excellent manner.

Some of you might feel that Earth has been beautiful and quiet since New Year's Day.
This is

a photo of Zangetsu (the moon at dawn) on clouds floating in the red sky in the morning

, which was taken from the second-floor deck of my house

at dawn on December 25 last year

.
Lively moving thick clouds were as if the shield between human world on earth and heavenly world were uncovered and both of the transparent and pure world in the sky and the world of the earth were shown to me.
The moon at dawn and the red sky in the morning are the time zone exactly where the night is replaced by the day
; with the start of day world, animate beings is increasing activities on a sudden while the moon, extension of night world, remains in the sky, which shows residual image.
If I interpret this natural phenomenon significantly, I can give a far-fetched meaning that the phenomenon symbolizes the changing times between before 2013 and after 2014.

The date December 25 also has a significant meaning.
While only half a month has gone by since this year began
, if we closely scrutinize changes in topicality home and abroad to pierce through to backdrop factors of such changes,

we will see day-night reversal and significant edge of light over dark gradually going on, which we have never experienced before

.

As the New Year's Day with a bad dream is over, the shrinking, worst atmosphere felt around the end of the year is going back as nothing more than a memory of a nightmare.
Those in power who are gradually decreasing in strength
intended to plot a skit like evil feast we don't want to see in order to give us a fatal brain wash.

Contrary to their expectations, it appears that

their factiousness has unshapely been brought to light and merely resulted in an increasing number of silent gazes of many awakened people.
What is taking place in the three-dimensional phenomenal world is a subsequent phenomenon showing energy shift which has already occurred in the 4th or higher dimensional worlds.
As far as I know, as reported in the previous articles, it is

remarkably felt that satellite bases installed on the earth have already stopped their original functions and nullified

and that

judging from a sign of decreasing influences of actual fourth dimensional Dark ones with the aim of dividing people

,

the domination of Dark ones,

who do not appear to have been proud of their prosperity,

is remarkably decreasing.
Now
is the moment when

this phenomenon has started being realized in 3D world

, and

a variety of information will be publicly reported by media more often.
What is important, however, not only to stand by and watch this tide of the times but also to investigate the true nature of "Dark" existing in space through the reverse side of the reality and deeply understand it, I think.

If these principles are understood, we will be able to see through history based on a new world of consciousness, throughout the past history of humanity, and it will serve to yield a big clue to make the transition into the times of Light, not only verbally but in the true sense of the term.

– Light outplays Dark by knowing it –