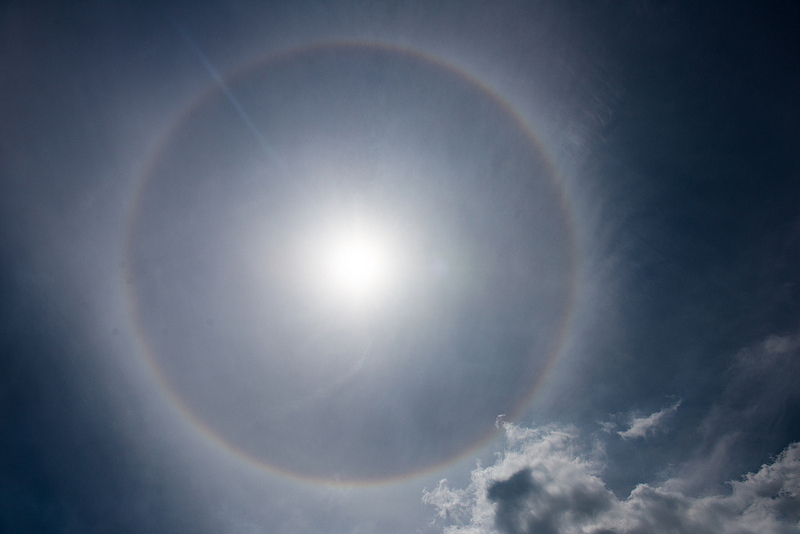 July 19, 2013 at 11.30AM Halo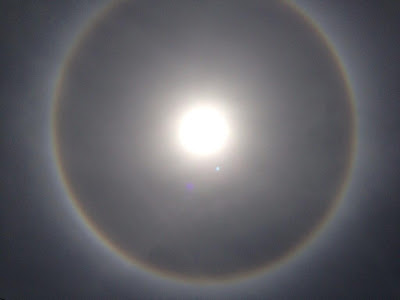 11:50 AM - 20 Jul 2013
"Two solar haloes have been introduced
on Shanti Phula's Social Blog
today.
The upper halo which appeared on 19
th
is manifested by
Tookihikarinomiya-himemiko-sama (Saturn)
.
According to Mrs. Seiko Nakanishi, himemiko-sama got engaged on July 7 and the name of her fiance is Tookihashidateno-mikoto-sama (Andromeda Galaxy, Samidare Galaxy – too far away to be known to humans).
The name of star is Takakisoranohoshi.
The lower solar halo which appeared on 20th is manifested by Harukekihikarisasumiya-himemiko-sama (Uranus) and the name of her fiance is Harukanahoshino-mikoto-sama (12 years of age) (according to Mrs. Nakanishi, he is a star of the Milky Way Galaxy).